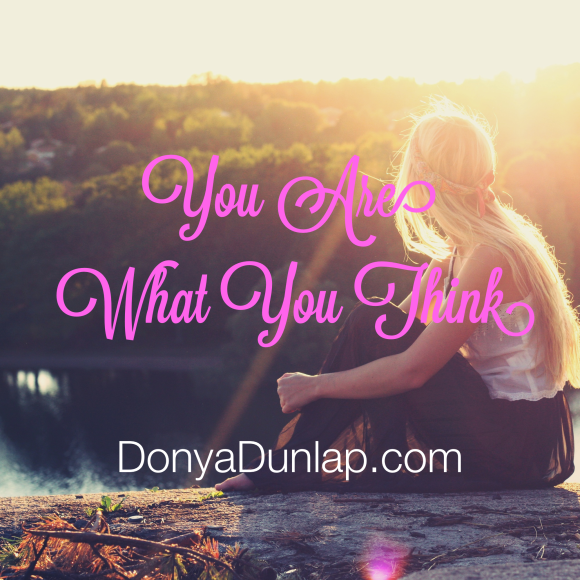 Confession: There are times when I allow the Adversary to play in the sandbox of my mind. I let him pat and poke and run his fingers through my thoughts until he has built himself a nice little sand castle…complete with turrets and a moat and those cute little flags that hold your burritos together at your neighborhood Mexican restaurant.
It's been said that a discouraged Christian is a defeated Christian, and I believe it to be true. It is especially true in my life if I'm not careful to guard my sleep, my sunshine time, or my schedule. If I'm tired, emotional, or over busy then I am more easily tempted to get aggravated when things go wrong, discouraged from over-thinking, and half-hearted in my work. That certainly sounds like defeat, doesn't it? To a Christian, yes, but to the Enemy it is the sweet sound of victory.
Pastor C.J. Mahaney has a message based on Psalm 42 called, The Troubled Soul: God's Word and Our Feelings. He talks about how the Psalmist seeks God, thirsting for Him as a deer thirsts for water. The Psalmist remembers happier times of service to the Lord and he longs to see those days again.
Mahaney opens his message with a powerful excerpt from a book by Paul Trippe titled, Instruments in the Redeemer's Hands: People in Need of Change Helping People in Need of Change (P&R, 2002). Rather than summarizing it, I have copied the excerpt here:
No one is more influential in your life than you are because no one talks to you more than you do. You're in an unending conversation with yourself. You're talking to yourself all the time, interpreting, organizing, and analyzing what's going on inside you and around you.

You may be talking to yourself about why you feel so tired. Or maybe you woke up this morning with a sense of dread and you're not sure why….Perhaps you're reliving a conversation that didn't go too well. Or maybe [you're] preparing yourself for a conversation that may be difficult by conjuring up as many renditions as you can imagine, so you can cover all the contingencies. Maybe your mind has traveled back to your distant past and, for reasons you don't understand, you're recalling events from your early childhood…

The point is that you are constantly involved in an internal conversation that greatly influences the things you decide, say, and do…

What do you regularly tell yourself about yourself, God, and your circumstances? Do your words to you encourage faith, hope, and courage? Or do they stimulate doubt, discouragement, and fear? Do you remind yourself that God is near, or do you reason within yourself, given your circumstances, that he must be distant? Do you encourage yourself to run to God even when you don't understand what he's doing? Or do you give yourself permission to back away from him when you are confused by the seeming distance between what he's promised and what you're experiencing?….When others talk to you, is your internal conversation so loud that it's hard to concentrate on what they're saying?

Here's the question. How wholesome, faith-driven, and Christ-centered is the conversation that you have with you every day?
How wholesome, faith-driven, and Christ-centered is the conversation that you have with you every day? -P.Trippe
Click To Tweet
Pastor Mahaney later points out that in verse six the Psalmist chooses to take his thoughts off himself, off his adversaries, off his circumstances and he focuses on God. He begins to talk truth to himself–truth about God and truth about his standing before God. The Psalm ends with verse 11: "Why are thou cast down, O my soul? and why are thou disquieted within me? hope thou in God: for I shall yet praise him, who is the health of my countenance, and my God."
So while the truth is not original with me, I have used the above teaching to develop a strategy for those times when my mind begins to get gritty with negative thinking.
Recognize that I can choose what I think about.
Rebuke negative thoughts with the truth of God's Word.
Remind myself of the positive characteristics of the person or situation that is currently bothering me.
Repeat as necessary.
Four steps to biblically fight negative thinking:
Click To Tweet
As a word of warning, this mental warfare is not easy. It's comforting to pretend that your negativity is justified. But despite the circumstances of the situation, the Enemy will use negative thinking to keep you in a pit of wallowing, anger, and self-righteousness, making you completely ineffective in God's fight against sin and the spread of the Gospel. Remember… "as [a woman] thinks in [her] heart, so is [she]." (Proverbs 23:7)
*affiliate link used above
Related posts: