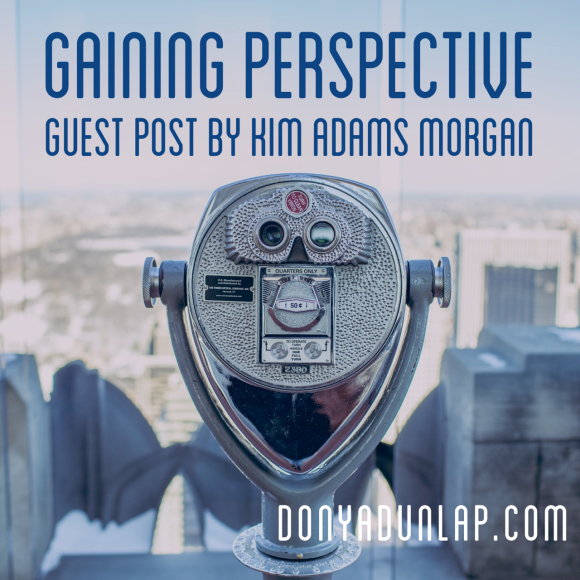 Late last year a friend asked me to help her with a project for a class she was taking. She was learning to be a Life Coach and needed a guinea pig to practice on. I agreed thinking that I was doing her a favor, but in reality, God used her in my life in a tremendous way to see some things in my heart that I couldn't see in the mirror. I needed outside perspective and gentle (and not so gentle at times) prodding to come to understand things that were buried deeply in my heart. I am so grateful for my friend Kim, and I consider it an honor to have her guest posting today. To learn more about life coaching, or to read more of her godly wisdom, visit kimadamsmorgan.com.
Consider it pure joy, my brothers and sisters, whenever you face trials of many kinds, because you know that the testing of your faith produces perseverance. Let perseverance finish its work so that you may be mature and complete, not lacking anything.
James 1:2-4
The Trials of Life
Wouldn't it be a wonderful thing if we could all make it through life without facing any fears; without going through challenges; without getting our hearts broken?
I know you are all probably shaking your heads yes with vivid memories dancing around in your mind. For some, the wounds are still healing. But the answer to this question is a big NO, it would be very bad.
We are all here on this earth for a reason; a purpose. It can be a challenge to figure out what that purpose is – but it is not impossible. And it is in those challenges and in those trials that we learn our most valuable lessons. It's when we find out what we are really made of.
It takes patience, dedication, faith and constant pursuit to discover one's calling (please note I did not say career). It also takes the right perspective, and we don't always have this when we are close to a situation. That's when the help of family, a close friend, a pastor/HomeGroup or a Christian Life Coach can be invaluable.
Think of your life as a work of art. After all, we are all God's beautiful creations created in the image of Jesus. Now, what do you see when you look in the mirror? Think about this for a moment. Write down four – five adjectives to describe yourself.
Next, ask your parents or a sibling to do the same for you, maybe even a close friend. If you have a HomeGroup in your church, ask them to also do this.
See how the answers will vary as the perspectives get farther removed from the source – YOU.
You see, we don't have perspective about ourselves. We are too close to the situation. Emotions are involved; time and attention has been invested; sometimes money too. We can't see clearly. We only see what we want to see. Depending on the friendships we've formed and the people that surround us, we can influence their perspective on our life.
Why We Need Trusted Advisors
When we surround ourselves with people of character and integrity they don't tell us what we want to hear, they tell us what we NEED to hear. They tell us things that will help us grow and thrive. They help us to see where God might be calling us. They help to keep us out of vulnerable situations. They keep us out of danger.
Life coaches help give the perspective you need so you can achieve the calling you were meant to pursue. @KimAdamsMorgan via @DonyaDunlap
Click To Tweet
If you don't have friends in your life that can help with this, a life coach can be a valuable asset. They can help give the perspective you need in your life so that you can achieve the calling you were meant to pursue.
For I know the plans I have for you," declares the Lord, "plans to prosper you and not to harm you, plans to give you hope and a future. Then you will call on me and come and pray to me, and I will listen to you." Jeremiah 29:12-13 (NIV)
Unique Perspectives – From the bottom up
Let's go back to your life as a work of art. As you continue to get frustrated at not meeting your goals, or as you continue to feel lost in the direction of your life, your canvas might look like someone just took a can of paint and threw it. We have all been here…more than once.
To your parents and friends this same canvas (of your life) might look a bit messy, but they can see the work you are doing and the progress being made.
To your HomeGroup this canvas may highlight your heart and courage, where your spiritual gifts are and how you have been of service in the church.
As a Christian Life Coach, we are trained to not only actively listen to what our client tells us, we watch for non-verbal cues which can be so much more of the conversation. For the Christian Coach, their client's canvas could be an amazing work of art well on its way to a masterpiece. With fine-tuning after listening to the client's needs, the focus becomes clear for both parties.
The Creator of this masterpiece is God. He sees our canvas in full, vivid color. He knows what our finished products will look like. Why? He sees all things. He has in infinite perspective.
Are there bumps in the road? Yes
Those bumps in the road provide us with such unique learning opportunities; such wonderful perspective on life and on our faith – and on Jesus; the next time we have a bump in the road we will be more equipped to handle it. And we will be more equipped to help others through those turbulent times.
God Bless the trials we face. They strengthen our faith and allow us to help others in need.
If you'd like more information about Christian Life Coaching Services or would like to request services, click on the highlighted link.
Where do you need some outside perspective in your life?
Related posts: