I write today to give thanks and to celebrate a modern day miracle and a new adventure.
You may recall two posts that I wrote at the beginning of this year sharing what I believed God wanted to do in my life in 2012. My "resolutions" were to dream God-Sized Dreams and to have A Supernatural Testimony–essentially, to live a life that could only be explained by God and His working through me. I can honestly say that He has done much more than I could ever have asked or thought…
and He's just getting started!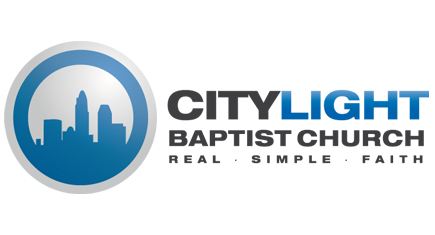 Yesterday afternoon I resigned from my position at Oakwood Baptist Church as a step towards beginning a new women's ministry in the heart of Charlotte under Citylight Baptist Church.
Until June of 2011, I  never dreamed that I would ever want to minister in a public way or be a church leader. I was content serving in my local church and ministering to women through my writing and any mentoring opportunities that came my way. But when God prompted my heart towards starting a women's ministry in the heart of a major city, He also changed my desires. I realized that the writing of my book, which I previously felt was going to be the pinnacle of my women's ministry, was only the start. He has a far different plan than I could have imagined and I am in complete awe that I get to take part in it. I am humbled and overwhelmed at His working in my life and so very, very thankful.
God has given me a large vision for women's ministry and I am excited about what is to come.
For now, my plan is to get established in Charlotte as soon as possible and begin serving in my new church and getting to know the people there and in the city. I will be sharing my journey through my blog, as always, so be sure to subscribe to the updates so you don't miss any of the exciting things God does!
I ask that you would help me by doing three things to move this new ministry forward:
1) Pray for me, for the ministry, for Citylight and for Pastor Brian and Laura Norris

2) Consider giving a tax-deductible donation to help the ministry begin as soon as possible.

3) Rejoice with me at the goodness and greatness of God and His working among the children of men! (Psalm 107)
Click here to visit the new

Women's Ministry

page of this site for more information and to donate.
Click here

to visit Citylight's website.