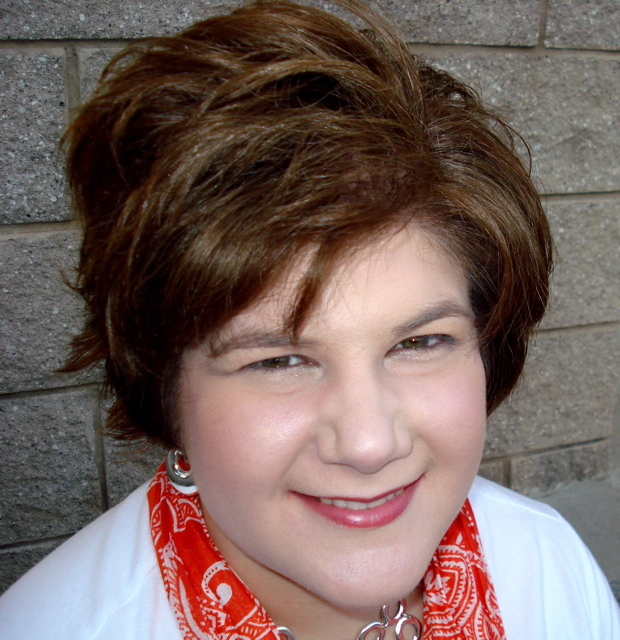 Welcome to the Personal Website of Donya M. Dunlap
This site has several purposes, but one of the main goals is to share my heart with my girl friends, (and the occasional male that might wander by), especially those who are waiting on Prince Charming to change their last name. I believe that God has a perfect will for each one of us, and I don't believe it is to wait impatiently by the phone for our destinies to arrive. I believe God wants us to live our dreams each and every day.  I am so burdened about this topic that I wrote a book on it called, Forgetting the Fairy Tale. It is due to be released by Tate Publishing some time over the next few months.
If you stick around very long, you will also learn that I am also incredibly passionate about abolishing modern day slavery in this generation. Many of my posts will reflect or reference this passion. I believe there is something that every person can do to stop this horrific crime from continuing to happen here in the States and around the world.
Most of my posts are devotional in nature, although I will occasionally recommend a book, blog or some other resource that I believe would be beneficial to my readers. If you are interested in reading more book and art reviews that I have written, please visit the culture column of The You Are Project.
In addition to being a writer and an abolitionist, I am also a graphic designer and I frequently don the hat of public speaker. Please contact me if you are interested in receiving a quote for design work or you would like to discuss having me speak at your upcoming event.
A Little About Me
I am a single, thirty-something with a passion for my Savior and a heart to assist other single women in finding their own intimate relationship with Jesus Christ. By day, I am an administrative assistant at my local church. By night, I am a writer, a freelance graphic designer and a student at Academy of Art University. In those rare moments of free time, I love to read, watch movies, read, stamp, scrapbook and catch up with friends. My pets are my iMac, which I lovingly refer to as Mac (original…I know), and my VW which shall remain nameless, but equally loved all the same.
A Little More About Me: 55 Random Things
I usually give people a bad first impression.
I was born in Michigan, and love that fact, but hope to never live somewhere that cold ever again.
Yes, I use my hand to show people where I grew up.
Snow and temperatures below 60 degrees Fahrenheit are acceptable between December 1st and December 25th and that's it.
I am an aunt to nine and a great-aunt to one Miss Emma Kate. Love her!
I have a shoe obsession. I admit it. I try to only give in to it once a year around tax return time.
I have very expensive taste, but don't have the funds to support it.
I love to be outside as long as it's warm, there are no bugs, I don't have to touch anything gross, get dirty or sweat.
My college nickname was Paula.
I'm a graphic designer, but I can't draw.
My favorite number is 13.
I am a textbook introvert.
My favorite verse is Psalm 17:15, "As for me, I will behold thy face in righteousness: I shall be satisfied, when I awake, with thy likeness."
My favorite Bible character (outside of Jesus of course) is Mary Magdelene.
My favorite books of the Bible are Psalms, Hosea, Isaiah, and John.
Writing is probably the most difficult and the most rewarding thing I do.
I believe the top three major food groups should be Mexican, Italian and Cheesecake.
I primarily purchase hair products based on how they smell.
I play the piano, but don't practice enough anymore to be very comfortable about playing in public.
I used to be terrified of singing in front of people, but now I love it.
I also used to be terrified of public speaking, but now I love it too.
My birthday and Christmas wish list is usually around three pages long. I have an entire paragraph reserved just for favorite candle scents.
My favorite movie is "You've Got Mail."
My favorite tv shows are Bones, NCIS, Fringe…and a few others that I won't name for fear of sounding like all I do is watch tv.
Most of the time, when given a choice, I'll pick an action movie over a romance, and please don't ask me to watch anything associated with Jane Austin. Brainless women annoy me. Greatly.
I can give a handful of scary mean looks, but most of the time it's unintentional. It usually means I'm deep in thought about something.
I am a night owl. AKA: NOT a morning person. Please don't talk to me before 10:00 a.m. Especially if the words you are about to say are "good morning."
I love to be impulsive and have fun, but my sense of responsibility usually overrides that leaning.
I hate feet…mine and everyone else's…unless I'm getting a pedicure and then I just deal with it because it feels so good. Occasional exceptions made for very clean, sweet smelling baby feet.
I have a very active imagination that kicks into hyper gear right about the time I'm relaxed enough to go to sleep.
I love color…all color…lots of color…but my favorite color is red….and it used to be purple…and I adore that pinkish, orangish tangerine color…and hot pink is rising the charts…
I'm addicted to ellipsis…in case you couldn't tell…
My favorite flowers are tulips and daisies because of their fun factor, unusually colored roses, and cala lilies.
I covet all things tropical.
 I love my family dearly. I wish we all lived closer.
I value true friendship as a gift from God.
I think that if you love what you do for a living then you are truly blessed.
I think the best part about being rich would be buying presents for people at any time without looking at the price tag.
The second best part about being rich would be traveling anywhere I want to go. First stop…Italy!
I love Diet Coke. It's actually more of an obsession really. My favorite is fountain, followed by can, and then bottle. Yes…there really is a difference.
My favorite animals are dogs, but I don't have the patience, money, time or the right kind of house to own one. And then there is the whole allergy thing.
I like lots of pillows on my bed but I hardly ever make my bed and put them on there.
I also prefer fluffy comforters instead of a blanket or quilt and will adjust the temps of my house so that I can sleep with them year round.
I love to start silly debates about nothing
My favorite store is QT. (Which greatly enables #40.)
I could stare at photographs for hours, but I'm not that good at taking them.
I love decorating.
I want to adopt by the time I turn 40, with or without a husband.
I eventually see myself as a mom of three, including twins, none of them born to me.
I feel the most peaceful when I am at the beach and have a very high hope/ongoing prayer of someday having an island home. For real. Not joking even a little.
I feel closest to God when I am outside looking at the stars.
I'll pick zebra print over leopard print every time.
I have somewhere between 4 and 6 wedding themes in my mind depending on location and time of year, but I can't imagine a scenario in which I actually get married. Maybe I should go into event planning? Hmm.
I love coffee shops but hate coffee.
I can't decide which season is my favorite. Weather-wise, summer. Decorating and candle-wise, fall and Christmas. Yes, I know Christmas isn't an official season, but considering when Hobby Lobby pulls out the trees, it should be!